Dakine Snow 2019
2019 Dakine winter snow ad campaign showcasing the Dakine head-to-toe athletes. We wanted to follow the look of the bike ads, but introduce some more rough, tactile and hand-drawn elements. Art Direction, Design, Graphics & Layout.
Team: Snow Marketing Director: Colleen Quigley / Video Production Manager: Tyler Malay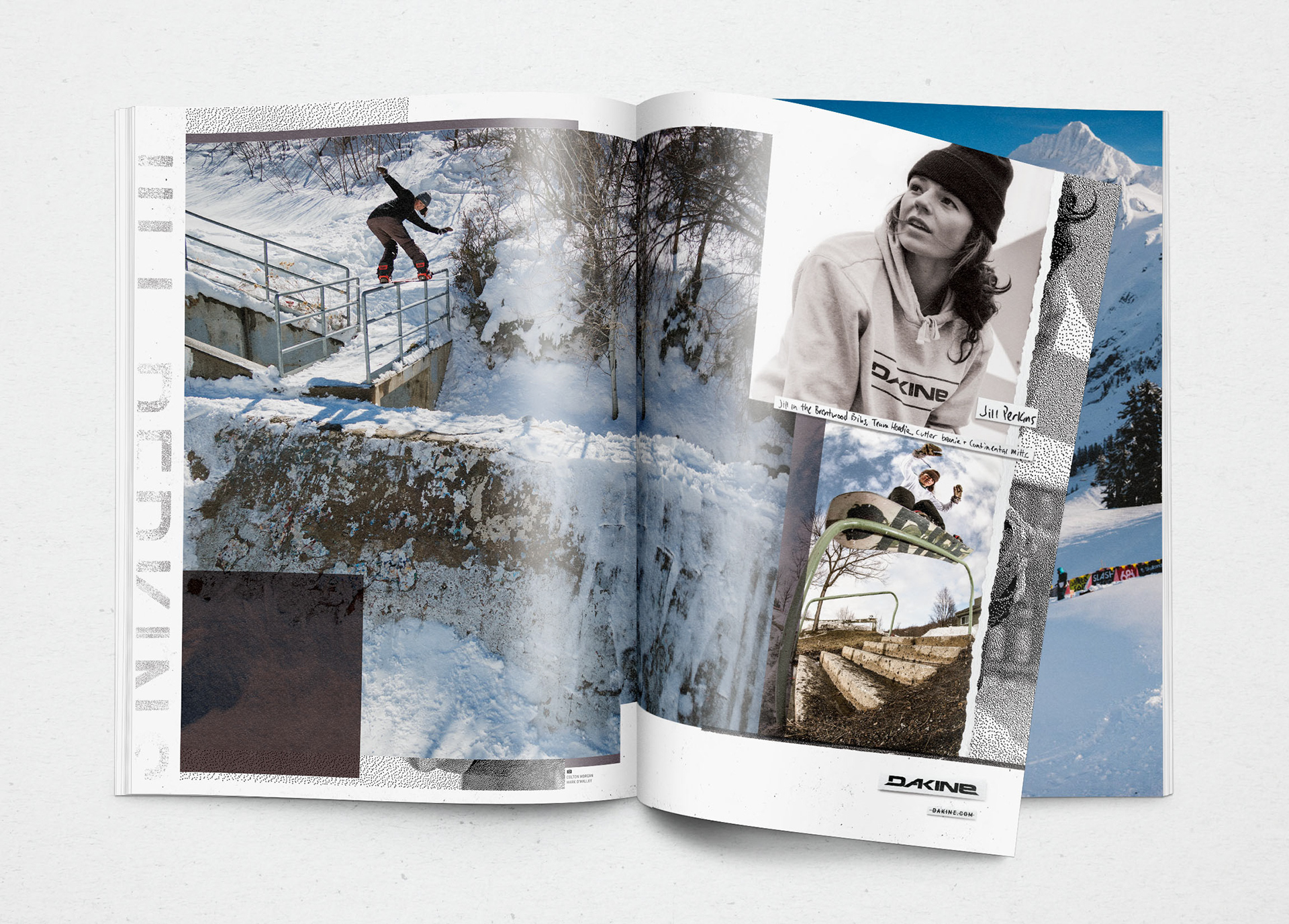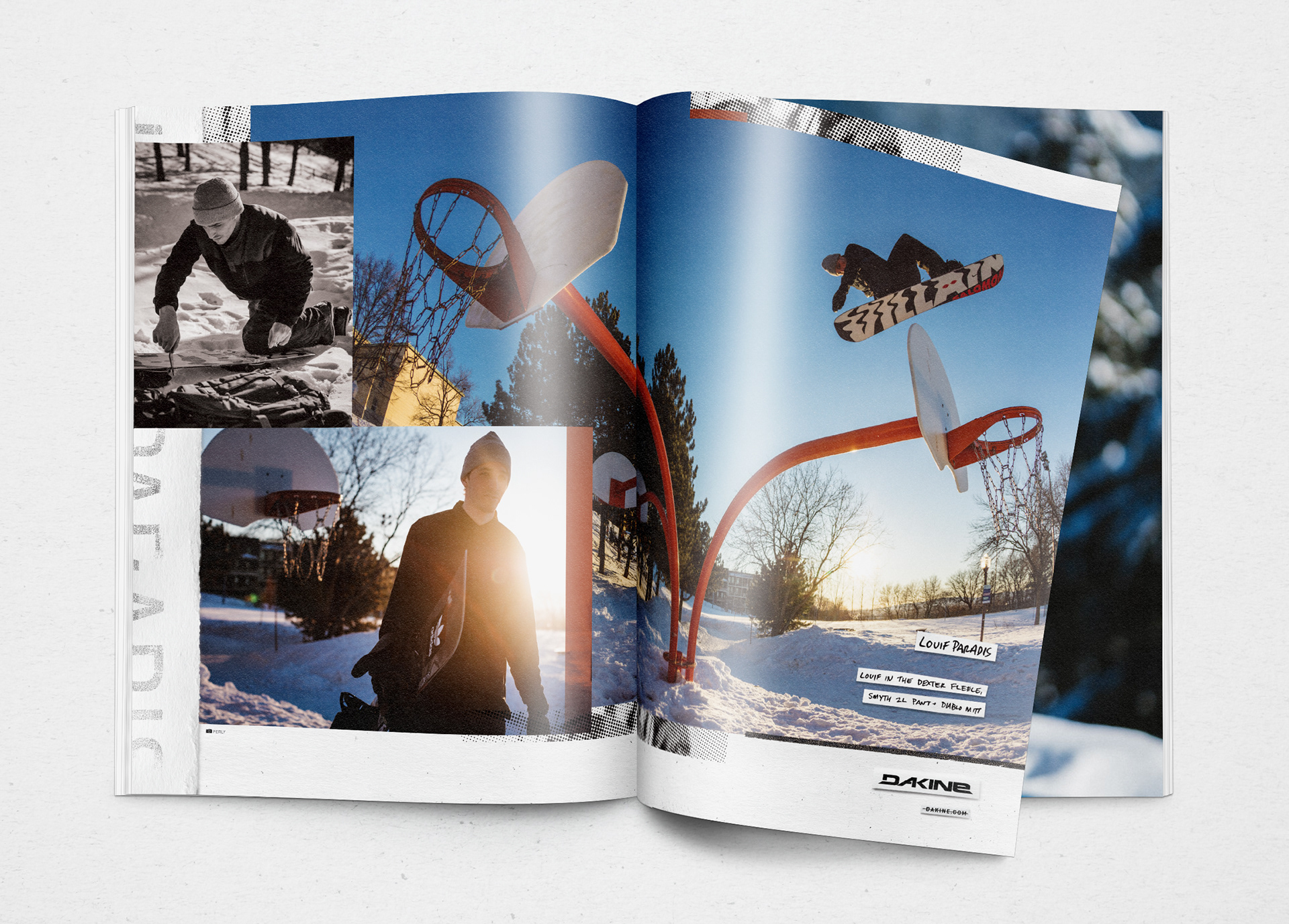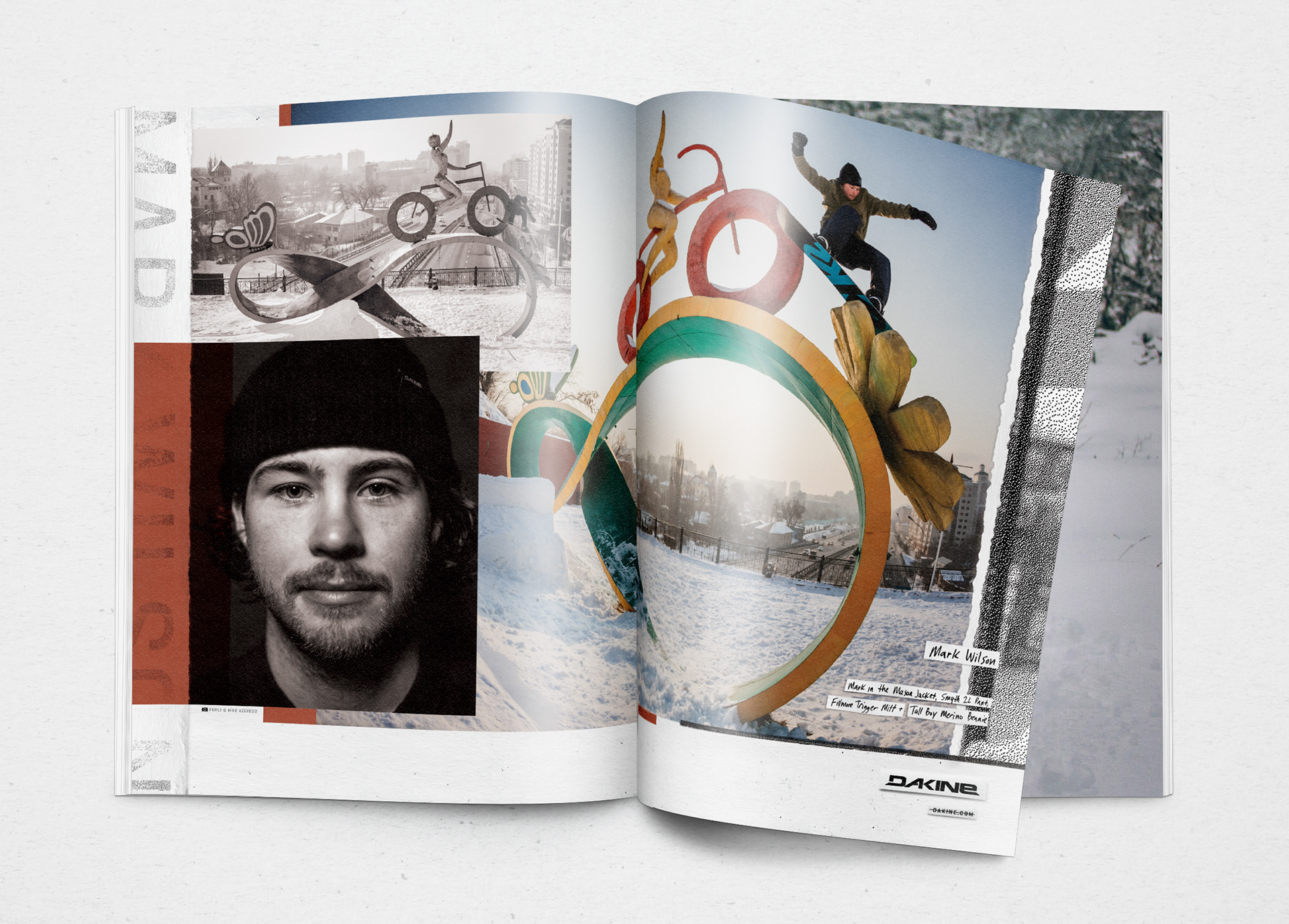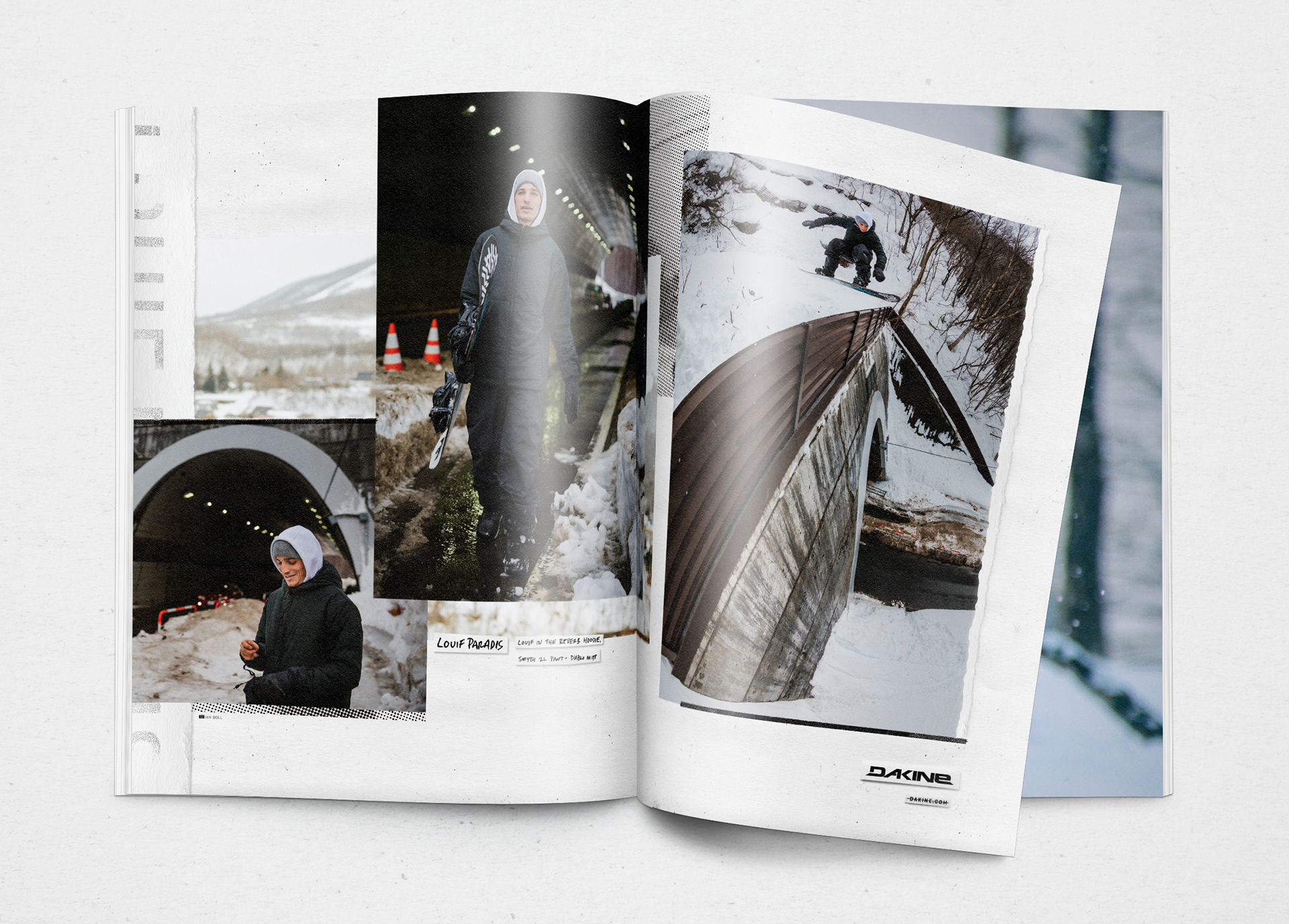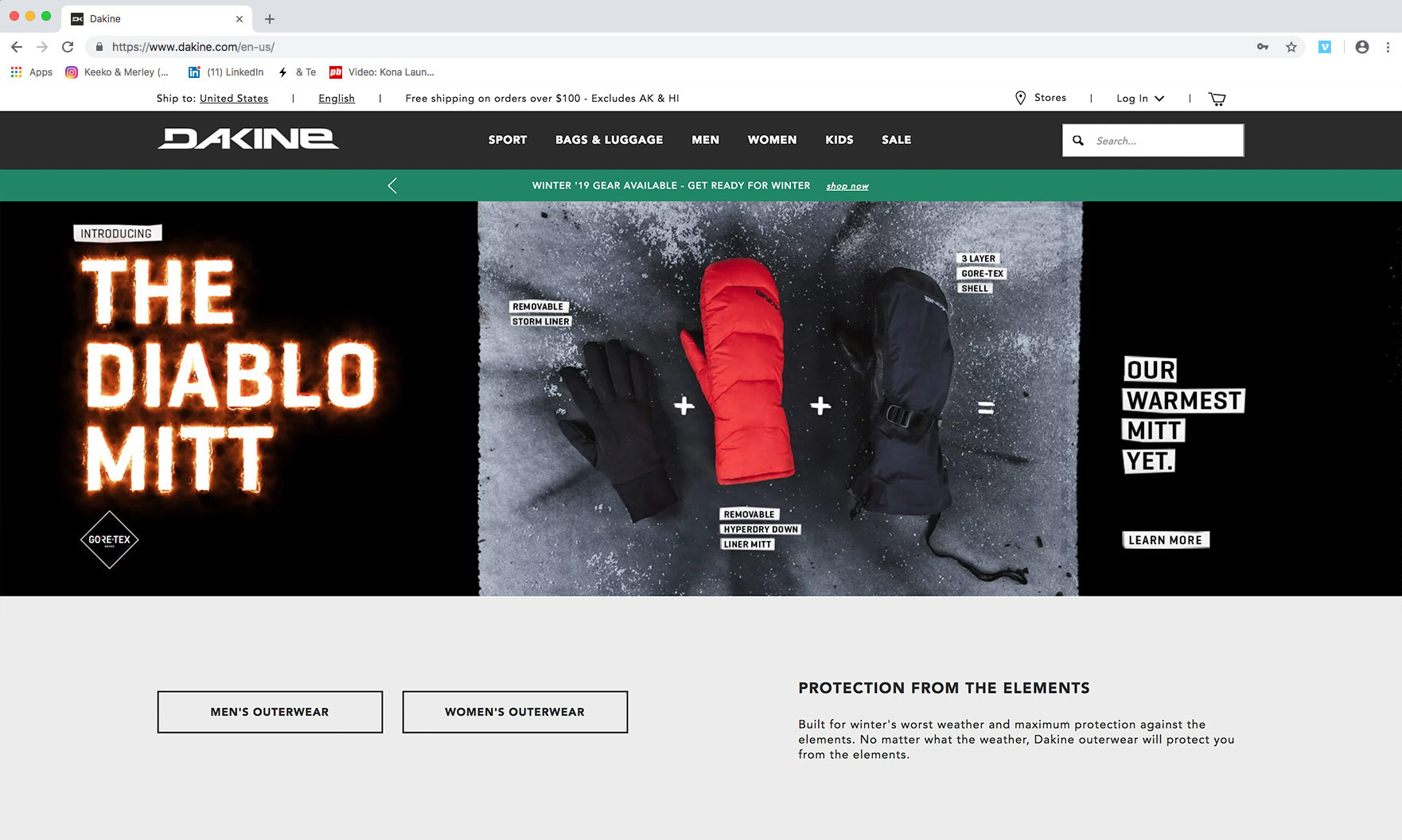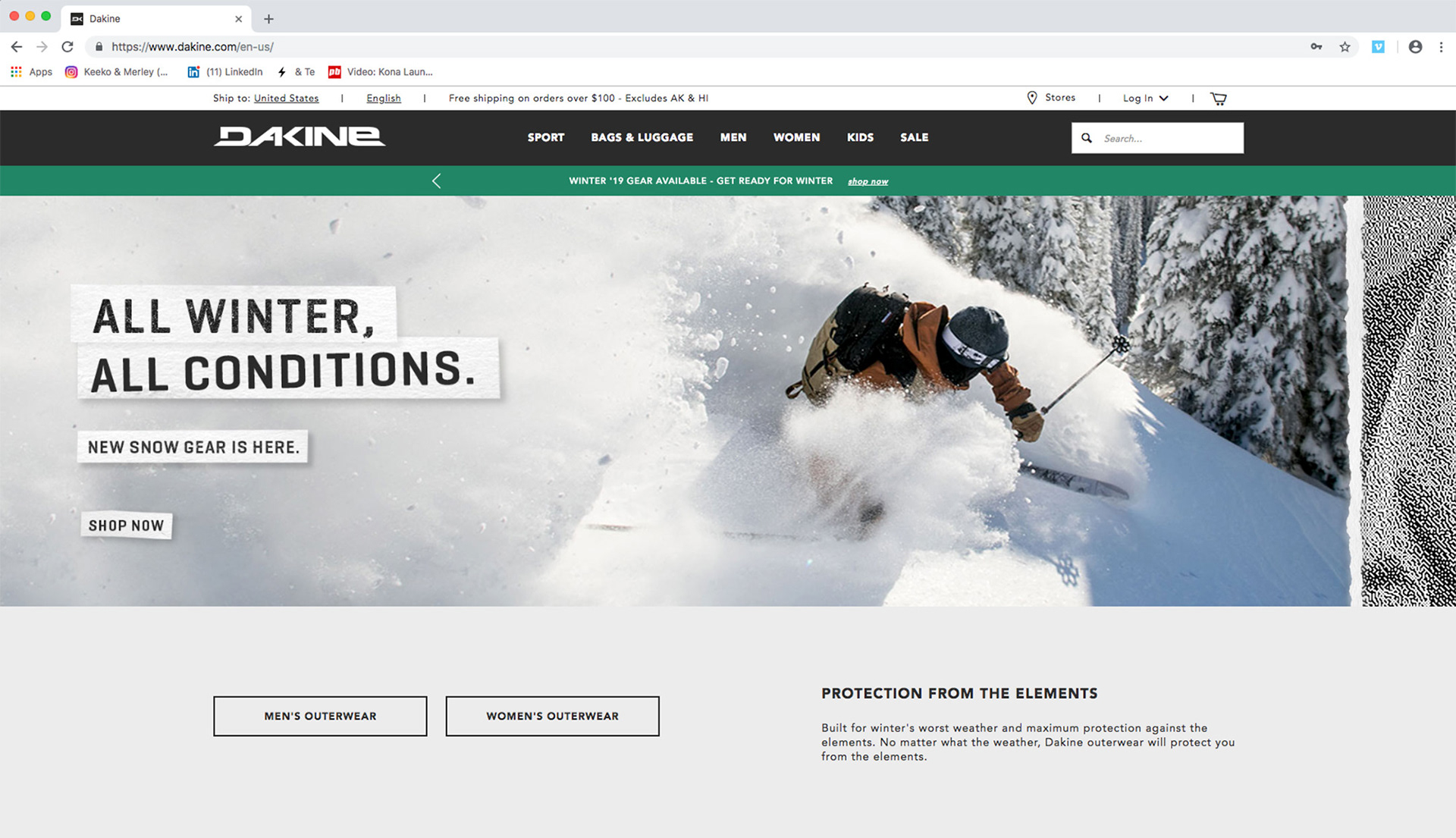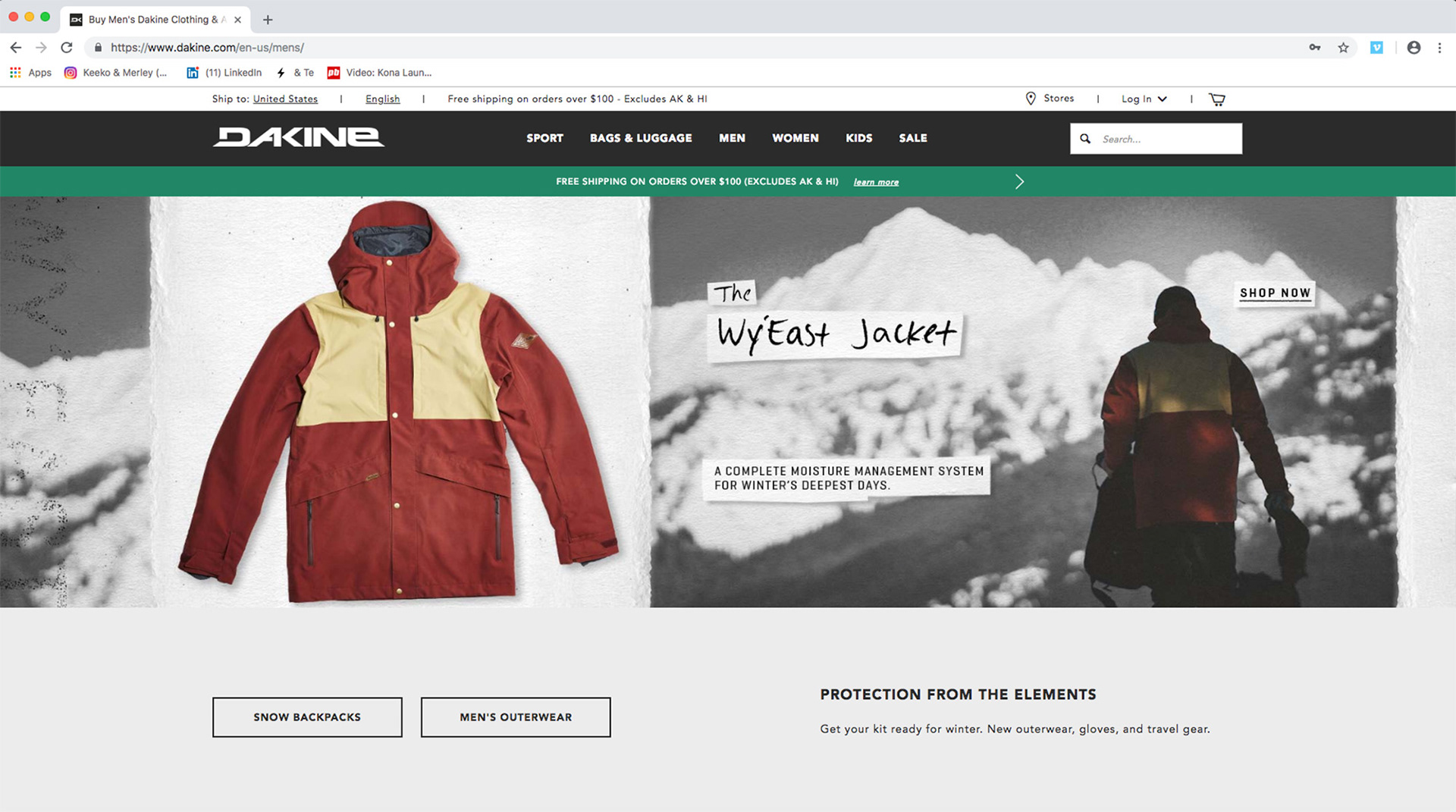 Accessories team rider Victor Daviet & The Continental Series. Print and digital ad design based off packaging.